Many of you might not know the difference between the trainers, racing flats, spikes, and other sports shoes. This confusion could lead to a wrong choice while selecting the right sports footwear intended for the type of activity you're engaged in. So to avoid such a situation you must know the exact shoe pair that is meant for the game you play. It would help keep your feet protected and let you give your best performance on the field. As athletic footwear comes in a variety of styles, colors, and materials, one needs to pay attention to even the smallest details to make his or her play sessions more rewarding.
Below is the list of the most commonly used sports shoes:
Racing flats: Racing flats are intended for track and road races. Racing flats are quite light in weight to support the feet while running over the track. Added support and cushioning generally lacks in this type of athletic shoe. If you want to buy durable shoes then you can also prefer wholesale sports shoes.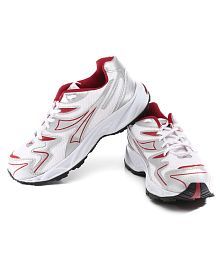 Trainers: These are the most common type of sports shoes that come with comfy cushioning and an extra support. Trainers are just right if you are looking for maximum comfort. You can wear them while jogging or during other intense physical activities.
Spikes: Spikes are athletic shoes that have protruding plugs at the base or pointed metal teeth. These shoes are intended for a better control on a grassy surface, track or earthy surface on a cross country way. Spikes are quite similar to racing flats, except the pointed plugs for a better control.